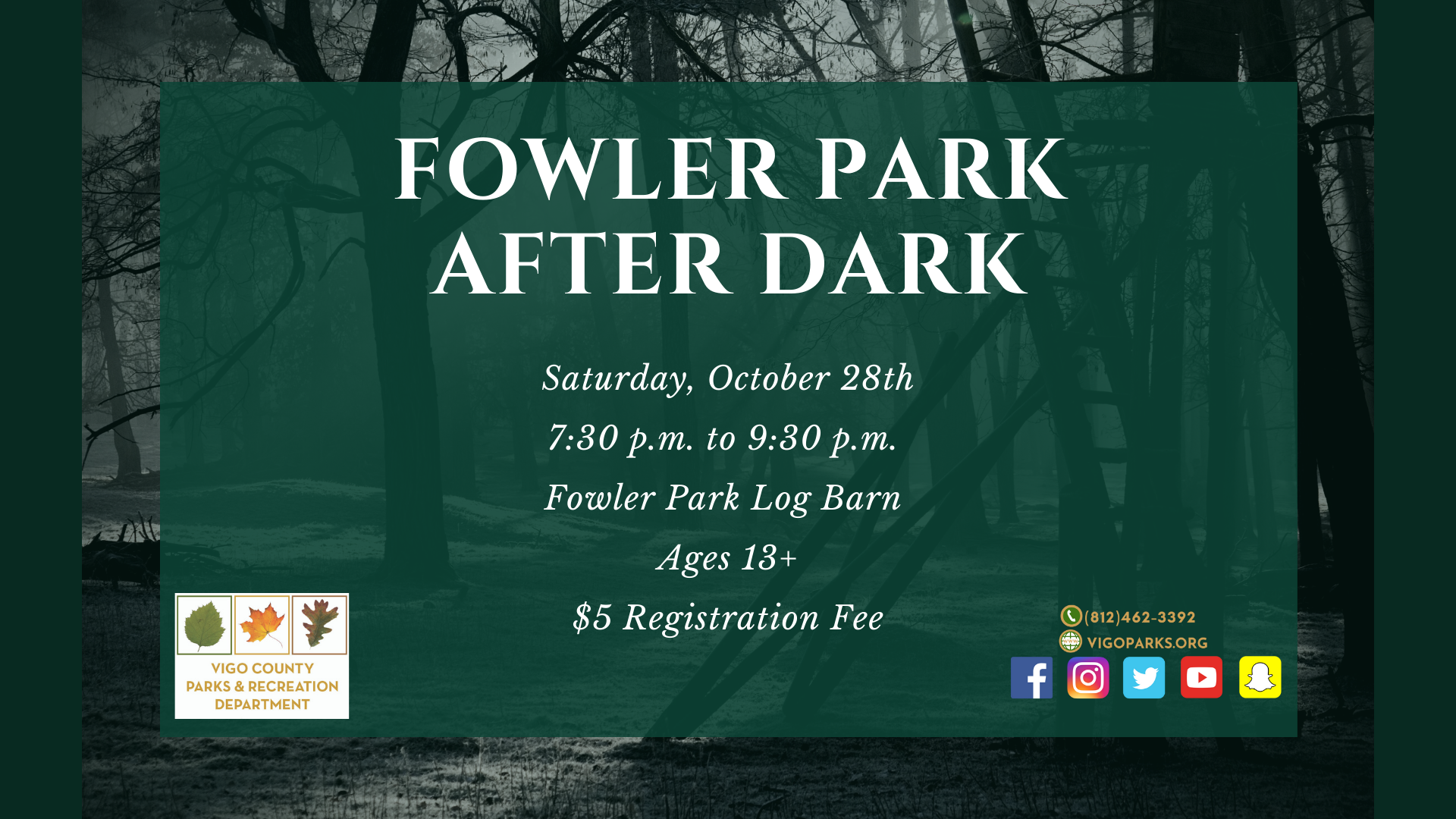 Be afraid, be very afraid, and join us for the fourth annual Fowler Park After Dark! On Saturday, October 28th from 7:30 p.m. to 9:30 p.m., the VCPRD will be offering a haunted Halloween tour through Fowler Park Pioneer Village! Participants will meet at the Fowler Park Log Barn and will be guided through the village if they dare! Ghosts and ghouls lurk around every corner!
If you have any questions or would like to volunteer for this event, please call our administrative office at 812-462-3392 or email our Rec Coordinator at [email protected]! Happy haunting!
NOTE: Tours will begin at 7:30 p.m. Parking is available in the barn parking lot. Auxiliary parking is available in the beach parking lot.  The registration fee for this event is $5 and can be paid upon arrival!  Hot chocolate, apple cider, and limited concessions will be available for purchase. This is a haunted event and is not recommended for children under the age of 13. Thanks in advance!