2023 Camping Season Begins Friday, March 31st at Prairie Creek Park & April 28th at Fowler and Hawthorn Park
Continue scrolling for information on how to reserve your campsite online and for answers to other frequently asked questions at the bottom of this page!
Fowler Park
Address: 3000 E. Oregon Church Road, Terre Haute, IN 47802
Phone: 812-462-3413. Click here to reserve your camp spot. Book Now - Fowler Park Camping
Prairie Creek Park
Address: 3230 West French Drive, Terre Haute, IN 47802
Phone: 812-898-2279. Click here to reserve your camp spot.  Book Now - Prairie Creek Park Camping
Hawthorn Park
Address: 6067 E. Old Maple Avenue, Terre Haute, IN 47803
Phone: 812-462-3225.Click here to reserve your camp spot. Book Now - Hawthorn Park Camping
---
How to Make a Camping Reservation
1. Visit vigoparks.org and click the green and yellow Book Now button for the park where you'd like to camp! Book Now buttons are located on the landing page of our website and under the camping tab!
2. Select the dates for your stay and the total number of guests in attendance.
3.  Select your site type (electric, electric w/water, or primitive) and select your site number.
4. Add your order to the shopping cart, review your order, and proceed to check out! Fill in all required fields.
5. Confirm your order and enjoy your stay!
Post Reservation Instructions
1.  You will receive a confirmation email with your reservation information and an invoice.
2. Twenty-four (24) hours prior to your arrival, you will have the option to check in online. Please review your reservation details before checking in. You will receive a confirmation email directly following the online check-in process.
(NOTE: you may also check in at the gatehouse upon your arrival. All campers making reservations at Prairie Creek Park MUST check-in online. Thanks in advance!)
---
Campgrounds Maps: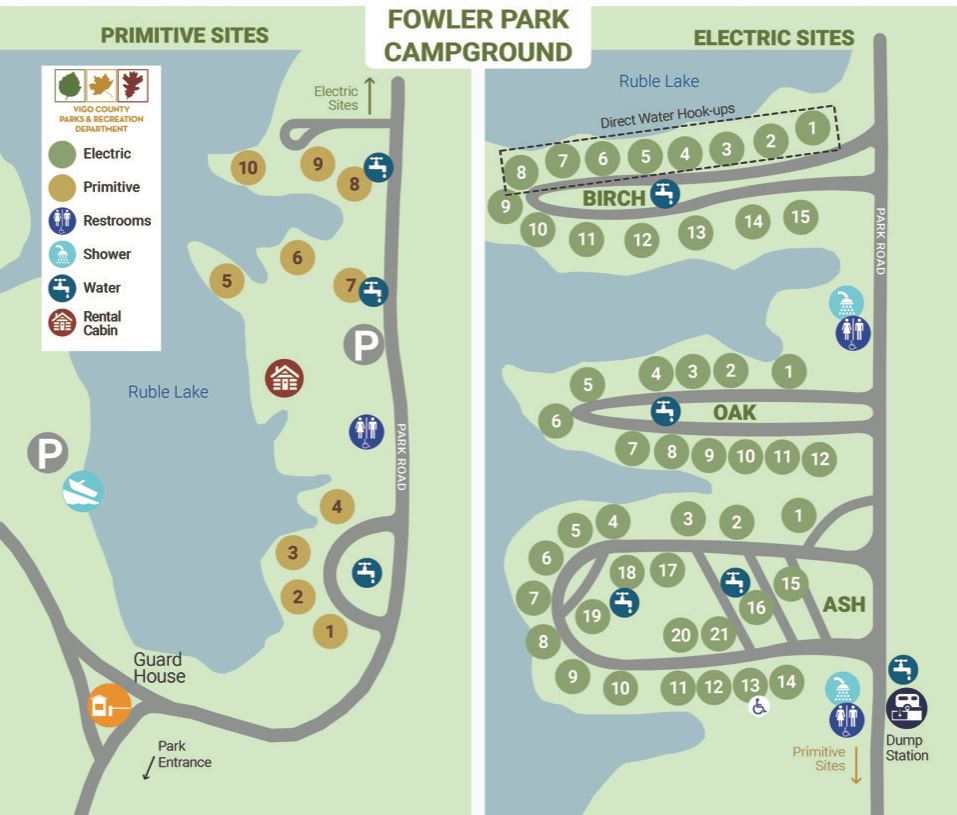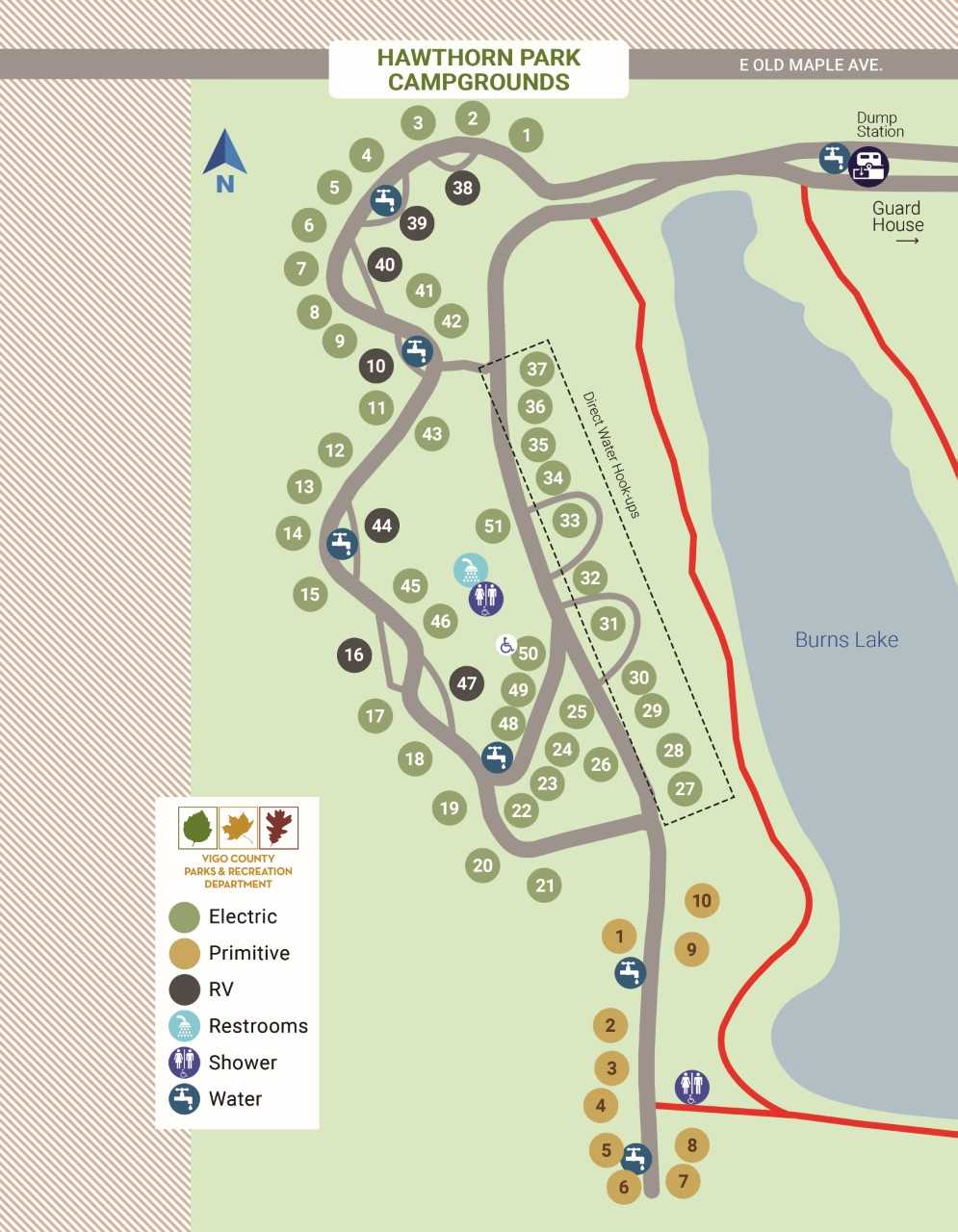 ---
Frequently Asked Questions About the New Online Reservation System
Q: What's the $5 lock site fee mean?
A: The $5 lock site fee is an optional fee you can pay that guarantees that the specific site you want to reserve
Q: Where is the new rental cabin located?
A: The new rental cabin is located in Fowler Park campgrounds.
Q: Is the cabin available for overnight rental or is this a daytime rental?
A: The new rental cabin in Fowler Park campgrounds is available for camping purposes and is to be rented as a campsite.
Q: Where will the boat and kayak rentals be available?
A: Boat and kayak rentals will be located at Fowler Park and Hawthorn Park. You will be able to rent the boat and kayaks out from the park gatehouses.
Q: What type of boat is available for rent?
A: We will have a jon boat for rent at our Fowler and Hawthorn Parks in addition to kayaks
Q: Previously, there was a slight discount if you booked and paid a week or two weeks at a time. Will that still be in place with this new system?
A: We will no longer have the 1- 2 week rates. It will be a flat daily rate per the site selected ($12 primitive/$20 electric/$25 electric and direct water).