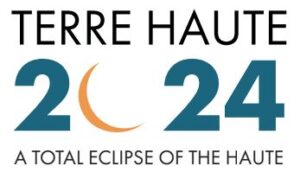 Join Vigo County Parks and Recreation at Fowler Park as we celebrate and observe the total solar eclipse taking place over Indiana on April 8, 2024.
The eclipse will be from 1:30 p.m. to 4:30 p.m. with totality in Terre Haute being from approximately 3:04 p.m. to 3:07 p.m.
Join us in Fowler Park as we open the Pioneer Village for this natural phenomenon and at Griffin Bike Park for our Daytime Night Ride! More event information to come.
Camping will be available at Fowler Park- stay tuned for more information.